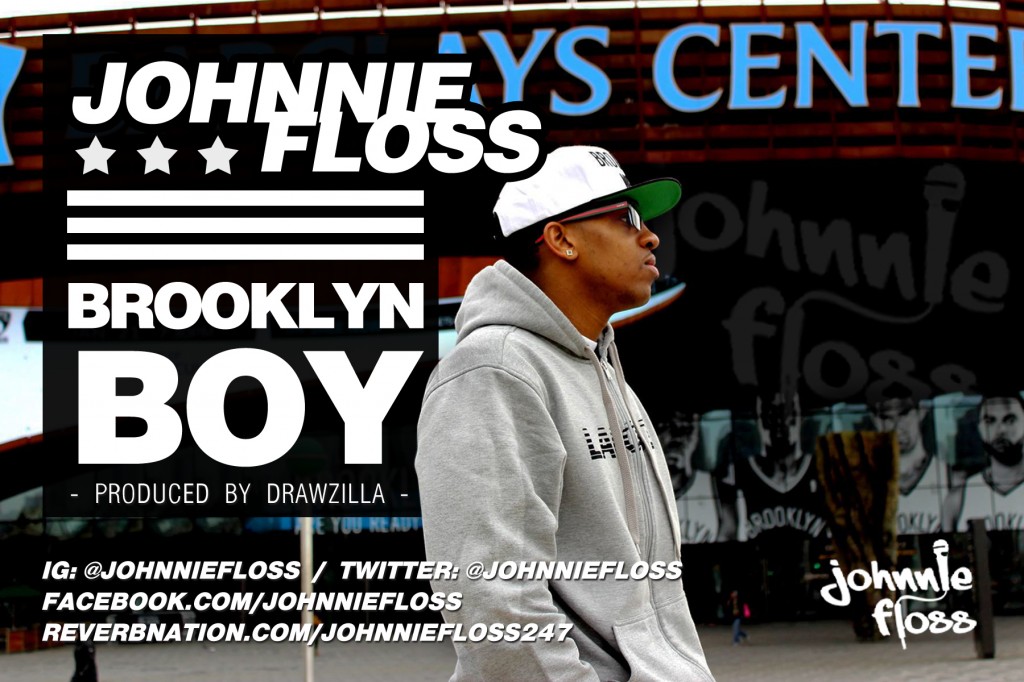 Independent Rap renegade Johnnie Floss is back with a new single called "Brooklyn Boy." The hard thumping single resonates with superb production by super producer Drawzilla. "Brooklyn Boy" is an electrifying song with an infectious Jay-Z sampled hook. It's sure to rock any night club dance floor. The track pulsates with dynamic braggadocios lyrics by Johnnie Floss paying homage to his borough.
Johnnie Floss continues to make great strides in the independent music scene and beyond. The Brooklyn based emcee has music running through his veins. He is wise beyond his years and his music reflects his trials, tribulations and triumphs.
Johnny Floss' relentless work ethic, confident delivery and unique style are the main ingredients that set him apart from other aspiring emcees. It's just a matter of time before this Brooklyn based young gunner impacts radio nationwide. 
Twitter: @JohnnieFloss