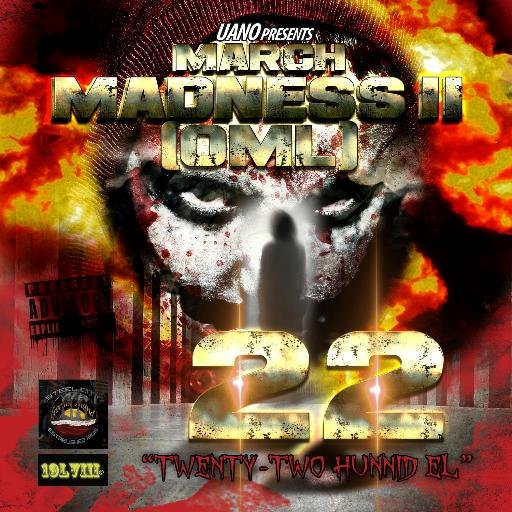 Gary, Indiana based emcee 2200 is one of the most determined and inspired artists among the new school Hip Hop generation. He is committed to providing the world with quality, cutting edge music. The Multi talented rapper explores the complex struggles of everyday life through his music.
2200's mission is to use his mind, influence, and resources to provide a memorable contribution to music and world history. He wants to do something for the people and take it back to a time when artists were not just performing in the community but also working with the community.
His latest visual release is called "March Madness 2 (OML)." It was filmed on location in Times Square, NYC. The song explores the themes of police brutality, systemic racism and the power of oppressed people to overcome their circumstances. The song is educational, uplifting and entertaining at the same time. Follow 2200 on IG and Twitter @2200VL.