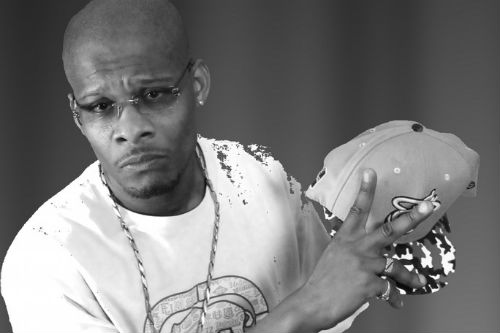 SHREVEPORT, LA – When Robert Crutchfield was a child attending church with his family, he was always enamored with the drummer. It didn't take long before he was playing drums himself, and soon found himself exploring different genres of music – such as reggae, funk, R&B and Blues. At age 15 he joined a reggae band that went on tour and introduced him to band lifestyle and some important people within the industry. At such a young age he was able to open for some musical legends, such as Ziggy Marley, and it was those experiences that left an indelible mark on his life and convinced him to make music a career.

"I remember watching Ziggy Marley perform and being like, 'Wow! This is amazing!'" Crutchfield said. "It was inspiring, and made me want to get into it. So when I stopped touring with the band I decided to create my own business and eventually that's how Dream State Records was born – which was the early version of what today is Crutchfield Records."

Today, that record label serves as the primary distributor for Crutch, as he's known within the hip-hop circles, and a handful of other artists who have been and continue to be rising stars within the industry. Crutch said his label and his own personal sound are unique in that he's able to produce music in every genre.

"I'm not in a box," he said. "I might be doing R&B right now and then turn around and do reggae the next day. I keep things as original as possible. I want people to hear my music and think, 'Hmmm … I've never heard that before! Where's this influence coming from?' That's a question I want people to ask when they hear my music."

Currently Crutch is exploring music within the R&B and pop genres. His most recent work includes a compilation album that will be released later this summer call "Urban Musiq." It's a project that features a collaboration between he and Mr. MVP Boss, who has been with Crutchfield Records for several years. Crutch said it's an album that is really up-to-date and showcases originals from both he and MVP Boss.

"It's a southern sounding album with a lot of storylines of things that we've been through," Crutch said. "It's our way of giving a sample of what's new to come from the label."

Crutch said the album will feature 17 songs, with the feature single from the album being "You Crazy." It's a song that he describes as a fusion of pop and R&B, with an "upbeat swag that has Southern soul, R&B and dance vibes."

"I really want to get some nice dance routines with this thing," he said. "The concept is a lot about visual arts – not just hearing music but seeing it, too. The lyrics talk a lot about people who have told me I'm crazy to pursue music as a career and that I'm not gonna make it, but those people should have stuck around with me because I am gonna do my thing and I am gonna make it."

To listen to Crutch's music, to find out more about Crutchfield Records, or to follow him on social media, please visit the following links:
SoundCloud: crutchfield-radio
VEVO: crutch
YouTube: Crutchfield09
Website:   crutchfieldrecords.com
Facebook: dpampublishingco/
Twitter: @Crutchfield78
Instagram: @rutchfield_records/